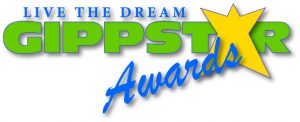 The 55th Gippstar Annual Awards for 2014- 2015, was held on Wednesday 5th August 2015, hosted and sponsored by Federation Training "Waratah Restaurant". The event was attended by over 80 people who celebrated the sporting achievements of athletes throughout Gippsland.  This year there was over 17 different sports ranging from Basketball, Futsal, Polocrosse, Skeet Shooting just to name a few, that represent the monthly award winners who received their trophies on the night. The "Club of the year", "Team of the Year" and "Special Achievers Awards", "Gippsland Champion Award" along with the overall "Open" and "Junior" Awards are located below with the appropriate headings.
For more information about this years 'Gippstar' Awards or to make a nomination please email the appropriate completed form to the Award coordinator at
gippstar@sportgippsland.org.au  
Guidelines for all Gippstar Award nominations (10 – 2014)
Gippstar Award Monthly Nomination Form (January 2016)
(Gippstar PDF Nomination can be provided upon request)
Gippsland Sporting Champion Award
Mayor Michael Rossiter with award recipients from Latrobe City
 East Gippsland athletes Abbey Murphy Shaw, Ben Burchell and George Lancaster
 Mayor Darren McCubbin with athletes Greg Clavarino, Darcy Wade, Emily Marshall and Benjamin Lang
Hon Russell North, athletes Jordyn Cargill and Emily Beecroft with Melina Bath
Mayor Robert Newton as South Gippsland athlete Mikaela Cornelissens' name is announced.
(Mikaela was unable to attend on the night)
OPEN ANNUAL GIPPSTAR WINNERS
2016 – Emily Beecroft, Swimming
2015 – Samuel Beveridge, Triathlon
2014 – Eleanor Patterson, Athletics
2013– Daniel McConnell, Mountain Bike
2012 – Clinton Jee, Basketball
2011 – Ashley Delaney, Swimming
2010 – Tom Siinma, BMX
JUNIOR ANNUAL GIPPSTAR WINNERS
2016 – Darcie Morton, Biathlon
2015 – Emily Beecroft, Swimming
2014 – Maeve Coughlan, Judo
2013 – Aoife Coughlin, Judo
2012 – Damon Morton, XC Skiing & Biathlon
2011 – Aoife Coughlin, Judo
2010 – Lisa Phillips, Lawn Bowls & Alex Sheedy, Basketball
GIPPSTAR TEAMS AWARDS
2016 – Lowanna College U15 Boys Basketball Team
2015 – Gippsland Regional Croquet Association
2014 – Morwell Football Netball Club Senior Team
2013 – Alberton Football Netball Club Open Netball Team
2012 – Traralgon Swim Club's 14 & under 50 metre Freestyle Team
2011 – Gippsland Knights under 17 Women's Team
2010 – Lakes Entrance Surf Life Saving Club & 'Mad Mother' Masters Maffra Junior Fire Team
GIPPSTAR CLUB OF THE YEAR AWARDS
2016 -Joint winners, Bairnsdale Field & Game Inc and Latrobe Valley Volleyball Inc
2015 – Traralgon Swimming Club
2014 – Traralgon Harriers
2013 – Traralgon Judo Club
2012 – Twin City Archers
2011 – Traralgon Swimming Club
2010 – Gippsland Power
GIPPSTAR GIPPSLAND CHAMPIONS AWARDS
2016 –        –
2015 – Stephanie Barnett
2014 – Charlotte McShane, Triathlon
2013 – None
2012 – Will Tomlinson, Boxing
2011 – Belinda Snell, Basketball
2010 – Scott Pendlebury, AFL
GIPPSTAR SPECIAL ACHIEVERS
2016 –           –
2015 – John Morton & Elaine Hancock
2014 – Bruce Salisbury, Tim Cavanagh, David McCoy
2013 – Danny Anderson, Rick Gray, Daniel Sullivan
2012 – Janis Mackay, Robert Thompson, Jean Nielsen, Graeme Rankin
2011– Stephanie O'Brien, Darrell White, Lorraine Steel
2010 – Howard Williams, Jenny Mills, John Bryant
GIPPSTAR HALL OF FAME
2007 – Kevin Hogan, Maureen Beha, Terry Hunter, Carolyne Boothman, David Drane
2000 – Graeme Eddy
1997 – Tony Osler