The June Junior Gippstar Award Winner is Xanthe Wade of Stratford for her achievements in Equestrian. Xanthe competed at the Equestrian Victorian State Interschool Championships and won the Nan Macathur Award for the Champion Overall Individual Primary School Rider. She competed in a range of disciplines including showjumping, novelties and handy mount against approximately 255 riders to be awarded the overall championship. Xanthe also competed in the Improvers section, at the Geelong College Interschool Showjumping Competition, and achieved 3rd Place overall. Her results at the Equestrian Victoria State interschool Championships were Champion Novelties Grade 5 & 6, Champion Handy Mount Grade 5 & 6 and Reserve Champion Showjumping Combination. Xanthe has also been selected on the Victorian team for the Pony Club Australia National Championships in the Sub-Junior Tetrathlon and Sub-Junior Showjumping Teams to be held in September 2021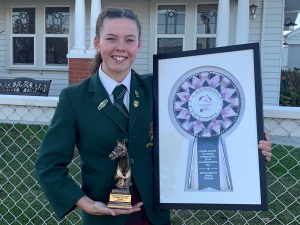 The June Open Gippstar Award Winner is Chelsea Beechey of Bairnsdale for her achievements in her sport of Clay Target Shooting.  At the Australian National Clay Target Championships in Skeet Shooting Chelsea made the Australian Open Women's team.  She won Gold in the 2-person Open Women's team event at the National Championships. Chelsea was also a member of the Victorian Junior Team that won Gold at the National Championships.  Some of Chelsea's other results were: National 28 gauge – third in B grade, National 410 Bore – third in B grade, National Champion of Champions – second in B grade, National 20 Gauge – second in B grade, National 12 Gauge – third in B grade, National two Women's Team – winners with Julie Freeman.  Chelsea made the Australian Ladies postal team, Junior Shoulder to Shoulder team (Victoria- James Sacchetta, Francesco Buttigieg, Chelsea Beechey) – Winners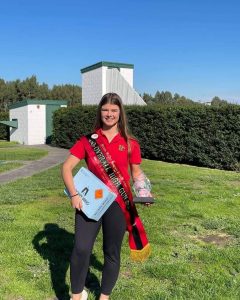 Congratulations to all our winners!
July – August nominations for Gippstar will close on 5th September 2021
Please note that you can nominate for the following categories as well:
– Team of the Year
– Club of the Year
– Special Achiever Award
– Gippsland Sporting Champion
These Annual awards can be nominated at any time during the current Gippstar year.
If you would like to recognize the sporting achievements of a Gippsland athlete or any of the above categories, nominations can be made online at the Gippsland Sports Academy website www.sportgippsland.org.au.