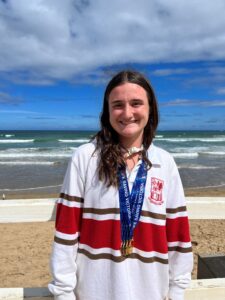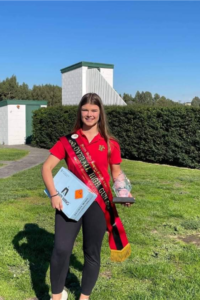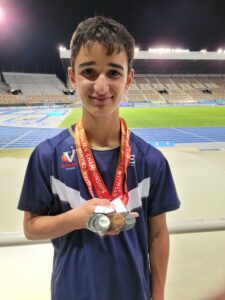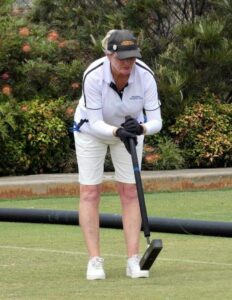 Zali Gallagher                                            Chelsea Beechey                                Lachlan Rosato                                          Pennelope Morrison-McGill
The March Junior Gippstar Award Winner is Zali Gallagher of Sale for her achievements in her sport of Surf Life Saving Beach Sprint and Flags.  Zali has returned to competition after missing the 2021/22 season due to a knee reconstruction.   In January and February, Zali has competed in Life Saving Victoria's Summer of Surf State Carnival and Life Saving Victoria's State Championships where she has come away with 3 gold medals in the u17 Beach Sprint and Beach Flags, she placed first in the LSV State Beach Carnival Hampton U17 Beach Flags and second place in the LSV State Beach Carnival u17 Beach Sprint.
The March Open Gippstar Award Winner is Chelsea Beechey of Bairnsdale for her achievements in her sport of Clay Target Shooting.  At the Victorian State Skeet Championships Chelsea placed 2nd in B grade in the Victorian 20 gauge championship; 1st in B grade in the Victorian state 12 gauge championship; and 1st in Ladies in the Victorian State skeet doubles.   At the Australian National Skeet Championships, she placed 3rd in the Commonwealth Skeet Ladies Championship; 3rd in the National Skeet doubles Ladies championship.   Chelsea also competed in B grade high gun; Victorian Ladies postal team; Victorian Ladies shoulder to shoulder team; Australian Postal Team; Ladies interstate postal team (winners).  In the Budge Shield (Round 1), Chelsea was the Overall Budge Shield handicap winner.   She came first in B grade in the Past Presidents Handicap Championship (50 break badge; 75 break badge).   Chelsea is a member of the Australian National Ladies Skeet Postal Team and Victorian State Skeet B grade High Gun and Victorian State Ladies Skeet Team.  Her Overall Handicap High gun shooting is 31/31 and 77/79 getting a 50 and 75 break badge.
The April Junior Gippstar Award Winner is Lachlan Rosato of Moe for his achievements in his sport of Athletics.  Lachlan competed in the Australian Little Athletics Championships in Brisbane where he won silver in the u14 boys 400m and came 5th in Australia for the 200m.   Lachlan was also selected to represent Victoria in the relay team, winning bronze in the 4×100 u14 boys, and silver 4×100 u14 mixed. In the u13 boys medley relay Lachlan was selected for the 400m leg, the team came 1st, breaking the meet record by a huge 8 seconds.   Lachlan was also competed in the Victorian Little Athletics State Championships where he won gold in the u13 boys 400 and 800m and silver in the 200m.
The April Open Gippstar Award Winner is Penelope Morrison-McGill of Yinnar for her achievements in her sport of Croquet.  Penelope is a member at the Morwell Croquet Club and has won Gold in individual and team competitions in Golf Croquet in Gippsland.
Congratulations to all our winners!
May/June nominations for Gippstar will close on 5th July 2023
Please note that you can nominate for the following categories as well:
– Team of the Year
– Club of the Year
– Special Achiever Award
– Gippsland Sporting Champion
These Annual awards can be nominated at any time during the current Gippstar year.
If you would like to recognize the sporting achievements of a Gippsland athlete or any of the above categories, nominations can be made online at the Gippsland Sports Academy website www.sportgippsland.org.au.